President's Message - Great Win Over The Colts
Hello, Portland Browns Backers!
Well, we came to play in Indy - and we did. A great 27-19 win over the Colts on their home field.
We actually had a rep there at the game - Butch - who reported upon arrival that they have a beautiful stadium.
I have no doubt that he reveled in our win with the other Browns fans there in the stadium..
(Well, the old Muny Stadium wasn't that beautiful, but by golly it hosted many, many great Browns games over many decades!).
So, we had a great turnout this week - I reckon 50+ Backers at the game. Much smoother this week than last - we had the game, a cooling fan, 2 dedicated servers, some sun-blocking drapes to prevent washout on the big screen ... a $53 50/50 raffle winner and some nice Browns merch was raffled off.
Lots' of new faces, too. We welcome them all.
For those present, thank you for participating in the officers' nomination and vote.
Dave Foster, an experienced officer from the recent past, was nominated (and he accepted) the post of Master-at-Arms. He was a great help yesterday during raffles and other club business, and I thank him for that. I am glad to have him back on the officers' list. He'll be there to help in any way he can. He knows the ropes.
Steve Udycz was nominated and voted in to return as Secretary/Treasurer, and I accepted his nomination in his absence (with his prior approval, of course).
And I was nominated and voted in to serve my 3rd consecutive year as president. I gladly accepted and will do my best to continue to work with Steve and Dave to do what we can to provide the club with the best of experiences' this season.
Steve started a Facebook page for us - go to portland browns backers on Facebook. Any comments, suggestions, complaints - let us know on this site.
Also, keep an eye on our website - portlandbb.tripod.com - for any club updates. Thank you again to Bill Wolfe II, who has been our webmaster for quite some time. His help is invaluable. We appreciate it, Bill.
Let's have a great turnout for the Dolphins' game on Sunday. Kickoff is 10:00 AM. Bring a friend (as long as they're not Steelers or Ravens fans!).
Get there a bit early to put your halftime score prediction in the box.
Thank you all for your continued local support of our Browns. See you Sunday.
GO BROWNS!! BEAT THE DOLPHINS!!
Rick Green
President
Posted: September 19, 2011
President's Message - Game 1 Was A Drag
Hello Portland Browns Backers.
Well, opening day didn't go so well at The Blitz.
We didn't get the game until mid 3rd quarter, we had service issues, the big screen was washed out by the sun ...
Anyhoo, I had a conversation (to put it mildly) with the general manager before I left, and Steve is speaking to the owners about what occurred.
The GM promises at least 2 dedicated servers for our area at each game, the wide screen is being moved to the left side wall (where the 4 TV's are now) to avoid washout, he contacted Direct TV and gave them a piece of is mind about what happened - and like I said, Steve will be speaking to the owners directly about our concerns, also.
My apologies for yesterday, regardless of the why's and wherefores. It simply fell apart.
So we are working on it and all should be well for next weeks game against the Colts.
I look forward to seeing you all - AND THE GAME - next week.
Regular raffles will be back, and we'll have elections.
Later.
Rick Green
- Posted: September 12, 2011
President's Message - 2011 Season is Upon Us
Hello Portland Browns Backers!!
Yes, it's true - the 2011 season is upon us.
Our first game is against the Bangles. I mean the Bengals ... kickoff is 10 AM.
I have had a number of e-mails from folks from out of town who will be joining us for this game. I look forward to meeting them and welcoming them to our location.
We will indeed be at the Blitz Ladd again this year.
We have a great halftime raffle lined up, so don't miss it. Plenty of cool Browns merchandise to win.
Nominations and a vote will take place for this years' officers at this game, so all are encouraged to participate - and throw your hat in the ring if you wish!
Show up early enough to put your halftime score prediction in the pot before kickoff - remember, the winner gets a $10 gift cert from our sponsors, the Ladd.
I look forward to seeing you all again.
GO BROWNS! BEAT THE BENGALS!!
Best to all,
Rick Green
Present President
- Posted: September 7, 2011
No Packers at Blitz Saturday, August 13th
Blitz Ladd will not be able to show the Browns game on Saturday, August 13th. Check back next week for information regarding the following game.
- Posted: August 12, 2011
Upcoming 2011 Season President's News
Hello, Browns Backers!!
We will be at the Blitz Ladd again this season. I am meeting with the manager this Saturday to discuss potential amenities for our club members this upcoming season, as well as other matters.
We will have a voice/raising hand vote for club execs at our first game.
Any interested parties are encouraged to throw their hat in the ring, or to nominate - well - anyone!!
When I see John on Saturday I'll find out if they will be able to receive the pre-season exhibition games. Keep an eye on this site and I'll let you know what's up.
GO BROWNS!!!
Your humble prez (at least for now),
Rick Green
- Posted: August 2, 2011
Farewell Badda-Boom
Hello.
Rick Green here.
I just returned from the get together we had for Bob "Badda Boom" Crouch.
I estimate there were 60-75 folks there, including his mom and her friend Frank, and his 2 sisters, who came in from Cleveland.
It was a very up-beat and bittersweet affair.
As I understand it, his ashes were spread across The Great Columbia.
His mother told me how much he loved Portland, and how he loved being a part of our club.
Thank you to all who were there, and I know that those who couldn't make it were there in spirit.
Happy trails, my friend. I know that you will have the best seat in the house for our drive to the Super Bowl.
Rick Green
- Posted: April 2, 2011
Gathering For Bob "Badda-Boom" Crouch
This Sunday, April 3rd, there will be a gathering at the Hollywood Bowl to honor the memory of Bob Crouch. We're told that Bob's mom should be there. Please stop by to celebrate the life of a fellow Browns Backer and friend.
You are welcome to bring an appetizer or finger food. The Hollywood Bowl is located at 4030 N.E. Halsey in Portland.
- Posted: March 30, 2011
Passing of Bob "Badda Boom" Crouch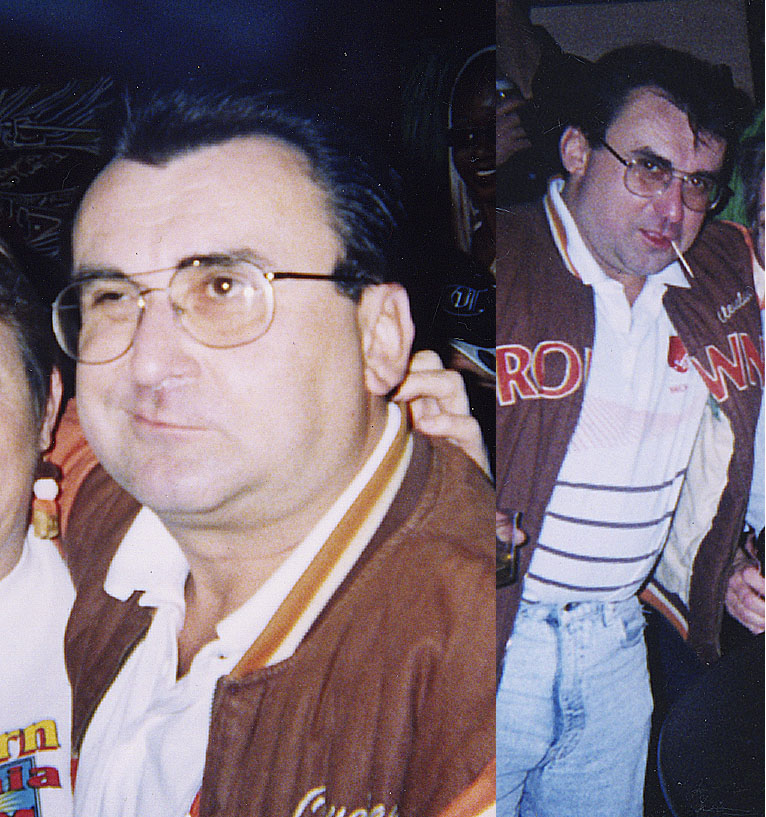 Hello, everyone.
I wanted to share some sad news with you all.
Bob "Badda Boom" Crouch, a native Clevelander and long time club member, has passed.
I just received the news and have no further details at this moment.
The last time I saw him was around mid-season, and he was planning on going back to Cleveland.
He was always a staunch backer of the club, and he brought an interesting presence to every game.
I, for one, will miss him.
Rick Green
- Posted: March 28, 2011
See you in 2011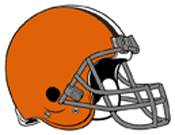 vs